Emergency Services
Available 24/7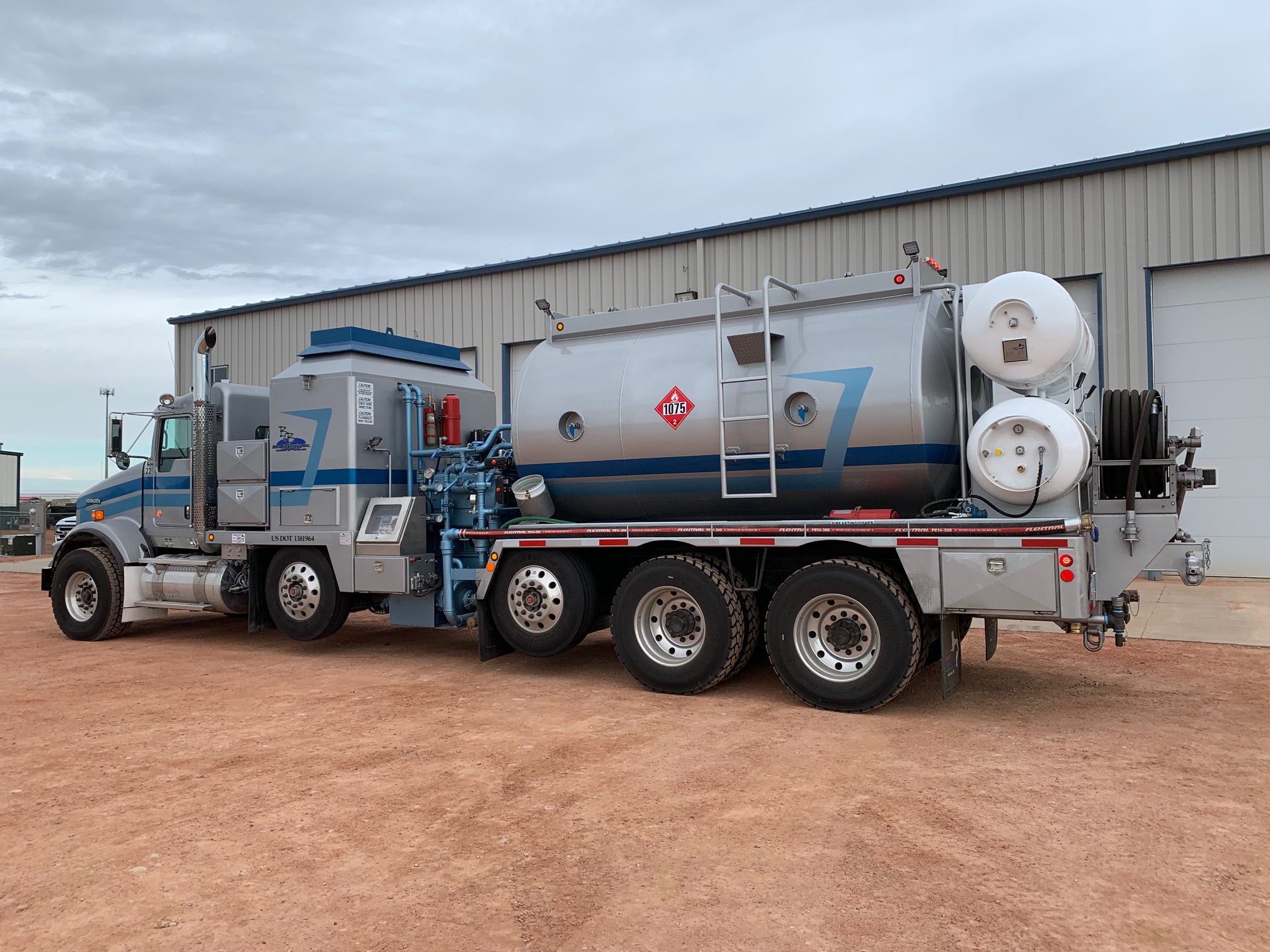 Your Oil Field Maintenance Providers
Since 2005!
Oilfield Maintenance Company in Dickinson, ND
B & B Hot Oil Service Inc. is an OSHA-certified oilfield maintenance company, operating out of Dickinson, Gladstone, South Heart, New Hradec, and Schefield, ND since 2005. We provide hot oil services for oil well maintenance, as well as vac trucks and water hauling. We also deliver heating and high-pressure pumping for wells and other critical oilfield maintenance services. Call us for on-site services anywhere in the State of North Dakota, extending into South Dakota and Montana by request.

Well-Maintained
Our company uses well-maintained equipment of the highest caliber to deliver oilfield services with precision and thoroughness, keeping your operations running right.

Locally-Owned
We're a locally-owned and -operated company, staffed by people who have been doing this their whole lives.

Well-Trained
The average tenure of our employees is 15 years! We keep our staff well-trained and always apprised of industry trends and changes.

OSHA Certified
We're proud to be an OSHA Certified company. Our focus is always on maintaining employee safety and protecting our people on the jobsite.

We Travel
We service a general radius of 100 miles, but can travel as far as throughout North and South Dakota and Montana.
We Provide Safe and Timely Oilfield Services
Every oilfield operation needs support services. Proper support helps keep production high, the site safe and equipment in clean, working condition. Partnering with a leading oilfield maintenance company is the best way to ensure your oilfield gets what it needs, when it needs it.
We're The Undisputed Leader
In North Dakota, the name synonymous with oilfield support is B & B Hot Oil Service Inc. We're a team that was born and bred for the work we do, brought up in the industry and employed there for most of our lives. We're familiar with the needs of our customers because we've been fulfilling them for decades! When you need equipment cleaning and maintenance, water hauling, or oilfield cleanup service, we're the undisputed leader. Everything we do is done with forethought to quickness, safety and thoroughness, because we know your operations depend on us.
Knowledgeable Professionals
Our business is staffed with knowledgeable professionals and the best equipment in the industry today. From our well-maintained vac trucks to our hauling equipment and beyond, we bring everything necessary to accomplish the tasks you need done. As an all-in-one field services and oil well testing company in North Dakota, call us for oil well maintenance, vac trucks and water hauling, high-pressure pumping for wells, and much more. No matter what it takes to keep your site clean, safe and operational, we're prepared to deliver it.
Areas Served
Dickinson, ND
South Heart, ND
Gladstone, ND
Belfield, ND
Taylor, ND
Lefor, ND
Manning, ND
Stark County, ND
Dunn County, ND
Hettinger County, ND
Billings County, ND
Slope County, ND
Morton County, ND
Golden Valley County, ND
Mckenzie County, ND
Bowman County, ND
South Dakota
Montana
And more!
Fast and Safe Oilfield Service
We strive for on-time and accurate oilfield cleanup services, whether they need tubing tested, oil spill cleanup or other services! Contact us today to coordinate on-site service.