Vac Trucks in Dickinson, ND
B & B Hot Oil Service Inc. operates a full fleet of vac trucks, ready to mobilize and serve your oilfield needs throughout Dickinson, Gladstone, South Heart, New Hradec, and Schefield, ND. Like all our equipment, our trucks are well-maintained and operated by trained professionals, allowing them to serve the needs of your site safely and efficiently. Rest assured we have the capabilities to scale our abilities to your site's needs, no matter the level of haulage required.
Our mission is to deliver the very best in all of our capabilities to every site we service, so you can continue producing at a high level.
Strainer Pod Trailers
To that end, our vac trucks are accompanied by strainer pod trailers. Utilizing a small footprint, these trailers are highly effective at straining out debris and contaminants after an oil spill. This ensures that you transport only the finest crude and avoid any purity problems that may ultimately affect the product or your oilfield operation.
Quick, Safe Operation
Thanks to our experienced team and state-of-the-art equipment, we're able to deliver pumping services rapidly, without compromising safety. This allows us to service your site's needs quickly, without disrupting normal operation. It's why oilfield operations throughout North Dakota trust us for pumping and maintenance! We encourage you to put our team to the test.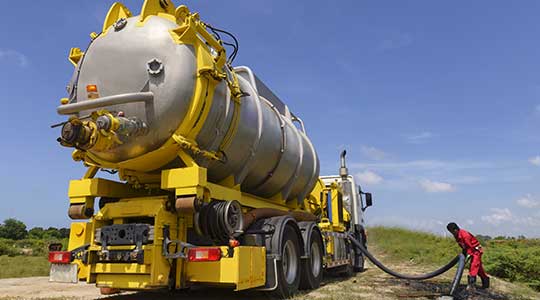 Need Vac Truck Services?
B & B Hot Oil Service Inc. has a fleet of vac trucks ready to roll out across the state and we pride ourselves on delivering seamless service of the highest caliber. Contact us today at 701-590-1589 to schedule service and get the full benefit of our quality approach to oil extraction and site maintenance.
We service a general radius of 100 miles, but can travel throughout North and South Dakota and into Montana to serve the vac truck, water hauling, and hot oil service needs of our customers.