Water Hauling Services in Dickinson, ND
In fracking operations especially, oilfield water hauling becomes a critical service that's required to keep the site running smoothly. Partnering with B & B Hot Oil Service Inc. for oilfield water hauling in Dickinson, Gladstone, South Heart, New Hradec, and Schefield, ND is the best way to simplify this process and make sure your haulage needs are taken care of. We offer regular water hauling service to and from oil fields throughout the state and beyond, so they can continue extracting oil efficiently.
We have a fleet of water trucks at our disposal, capable of transporting vast quantities of water—both water utilized for fracking and wastewater away from the site.
Our all-in-one water hauling service is what North Dakota oil operations routinely rely on.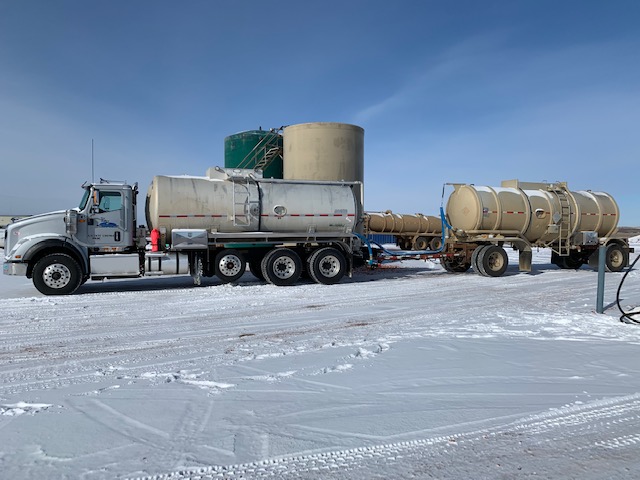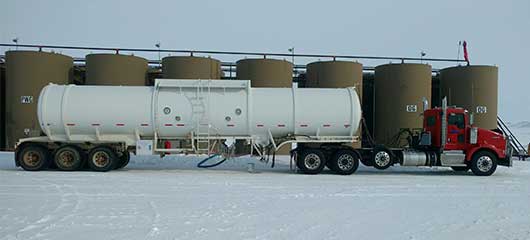 Complete Water Hauling Services
While some companies simply deliver water to oilfields, we strive to understand our customers' needs and deliver complete services they can count on. For us, this means comprehensive delivery. We not only deliver water and refill water tanks, we also complete tickets and keep immaculate records of delivery for your peace of mind.
Count on us for seamless delivery services. Our equipment is always well-maintained, which means no setbacks for your operation. Our truck operators maintain trucks, hoses and fittings routinely to ensure smooth operation. We know your time is valuable, so we get there, get done and get out quickly, safely and professionally.
Need oilfield water hauling?
If your fracking operation needs routine water delivery, trust the name known throughout North Dakota as one of the most reliable companies in the business: B & B Hot Oil Service Inc. Contact us today at 701-590-1589 to schedule recurring water deliveries or to set up delivery on an as-needed basis.
We service a general radius of 100 miles, but can travel throughout North and South Dakota and into Montana to serve the water hauling, hot oil service, and vac truck needs of our customers.